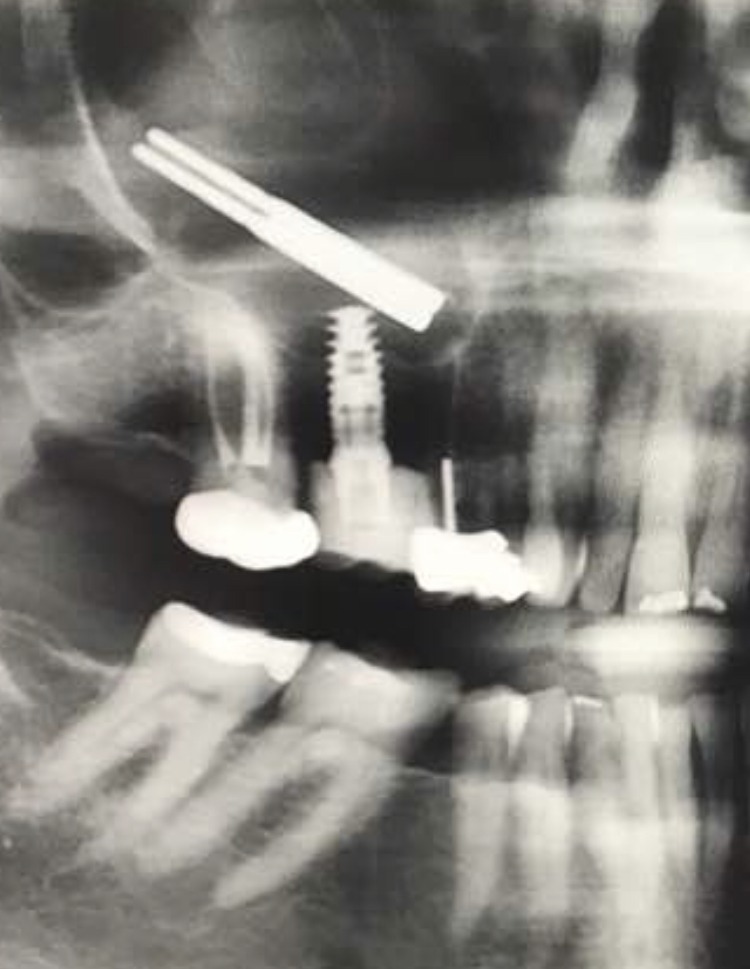 This patient had a implant placement surgery done in Mexico. Short implant may look okay for some people but in my dentist's view, it is NOT. Sooner or later short implant will fall off and it already lost surrounding bones more than 50%.
Long one is in the SINUS which is air-filled buffer space between your mouth and brain. It is floating around it. It is like you have floating bullet around your heart or Aorta.
I know there are many dentist who is excellent outside of the States but when you plan to have a implant surgery. It is not to nail down shelf to your wall. It is NOT that simple thing. Dr. will do osteotomy to prep you bone exactly as same as implant to sit implant precisely.
I recommended patients you must decide what dentist you will go based on who he or she is, how much he cares you, NOT on price tag.